Marine + Vine launches travel inspired eco-luxe body care
Ecoluxe body care is the quintessential remedy for the demands of our modern lifestyle.
Founded in 2019, Marine + Vine honors mindfulness and the beauty of everyday moments through therapeutic, performance-driven natural ingredients.
Marine + Vine hand-crafts clean, nontoxic, cruelty-free body care, striving for sustainability and recyclability of products while maintaining the highest standards of creation in every aspect, from formulation to design.
The Tahitian Body Care Collection combines the classically beautiful French Polynesian ingredient of monoi with the potency of kukui, macadamia and passion fruit oils for radiant, nourished skin with an improved overall skin texture.
Our debut product Tahitian Oil is an easily absorbed, naturally-strengthening dry body oil blend with a clean spray application. Designed as a memory of our founder's favorite summer days in the South of France, Tahitian Oil is "Summer in a Bottle", with its intoxicating bouquet of light tropical florals.
Our latest Tahitian Balm is an ultra-rich body balm formulation of our signature oil blend, along with cocoa and shea butters and olive-derived squalane, soothing and replenishing rough, parched skin.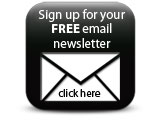 Hand-crafted in California from ingredients globally and sustainably sourced, Marine + Vine encourages you to take time for self-care and Give Your Skin Paradise.
Companies