Marionnaud closes 70 in Spain
French retail chain closes 70 stores in Spain, a significant reduction on the 83 initially announced
French retail chain Marionnaud has closed 70 stores in Spain, a significant reduction on the 83 it had initially announced it would shut down at the beginning of February. The decision follows negative financial results of around €94m between 2008 and 2013, according to Europa Press.
The number of employees affected by the collective dismissal procedure also dropped to 238, down from the 423 it had first said would lose their jobs. The closures were carried out in three phases from the end of February to mid-March. Marionnaud currently has around 115 stores in Spain.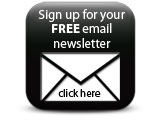 In its negotiations with staff and unions, the company left open the possibility that some of the stores sold may be bought by other operators in the sector, which would allow staff to maintain their jobs and their working conditions. It fixed compensation for the layoffs of 31 days for year worked with a maximum of 24 months. The process also includes early retirement for employees aged over 55.
Companies