Marlies Moller launches new premium hair care line with Corpack
Under the brand Marlies Möller, premium hair care and styling products are marketed by the stylist of the same name.
Corpack provides the packaging of Marlies Möller new hair care line "Luxury Golden Caviar". The bottles series of high quality PET with a gently curved shape and the oval bases emphasise a soft feminine brand personality across all bottle capacities. The brand opted for classy white coloured bottles simply decorated with matte screen prints and shiny gold metallised pumps.
The appeal is elegant and puristic, the options for decoration and surface finish such as metallisation allow for achieving a premium look.
A wide selection of closures is available for this series. For this line, lockable lotion pumps and a spray pump have been selected, for the travel sizes disc top caps.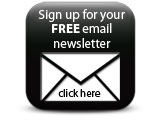 The premium hair care line consists of three products: conditioner 200 ml, hair bath 200 ml and spray 150 ml and two special sizes with each 50 ml.
Featured Companies
See also