Murad introduces Rapid Collagen Infusion
Murad Rapid Collagen Infusion is, according to the brand, the first product to penetrate the skin with pure collagen, by breaking it down into its components of amino acids small enough to penetrate skin.
The multi-tasking wrinkle fighting and collagen building formula promotes healthy collagen and hydration levels, for plumper, smoother skin and reduced lines and wrinkles.
Available at selected House of Fraser stores and M&S Your Beauty from February 2014.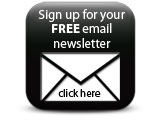 RRP £78, Murad, murad.co.uk.
Companies