MyChelle Dermaceuticals lands Kohl's deal
MyChelle Dermaceuticals has landed a new distribution partnership with US department store Kohl's.
The vitamin C and vitamin A-focused brand will be available via the retailer this September and kohls.com
A selection of My Chelle's cleansers, exfoliators, serums, moisturisers and sun protection will be available to consumers and in-store marketing will focus on its ingredient-led branding.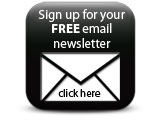 Founded in 2000, MyChelle is available in Walgreens, Ulta and Whole Foods Market.
Companies