NEODERMA and the rise of smart skin care
NEODERMA combines the vitality of nature with the power of science to bring you a truly new skin care experience
Sponsored by NEODERMA
There's skin care, then there's smart skin care – and leading from the front is NEODERMA.
With research and experience that dates back 26 years, NEODERMA – literally meaning 'new skin' – represents the next generation in caring for your skin.
With cutting-edge airless and green-ecosystem packaging, NEODERMA offers a range of innovative, 'clean' products that are designed to be customised to suit each consumer's needs.
Andreas Loizou, CEO of NEODERMA, said: "Our future lies in the tech-derma era, with the ability to regulate skin behaviour via powerful software development.
"It's 'smart skin care' – preservative-free, airless, waterless, beautifully-produced, premium and luxury products."
Changing perceptions is at the heart of NEODERMA's mission and the brand encourages consumers to reconsider the world of skin care as they once knew it, looking through a new lens.
The brand's products use novel age-fighting ingredients that are sourced from the finest raw materials and selected for their ability to work in synergy with the skin's natural mechanisms.
NEODERMA's signature Blue Blood line is based on oxygen and features a unique liquid crystal structure serum in an airless bottle.
Using Oxycell complex, enriched with active oxygen carrier, the products are designed to rejuvenate the skin and provide a defence mechanism against the signs of ageing and external threats.
The result? Cell energy is enhanced leading to vibrant, glowing and healthy-looking skin.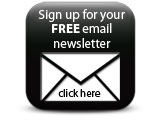 Help your customers to unlock their unique skin potential with NEODERMA today.
Companies