Native American-inspired brand Cherokee Rose launches in the UK
Cherokee Rose debuts range of natural healing balms formulated using traditional Native American recipes
Cherokee Rose, a natural body care brand, has made its debut in the UK.
The brand is created by aromatherapist Caroline Biggs, whose late Great Grandmother was a Cherokee Native American.
The balms (£5.50 each) are made using traditional Native American recipes and include: Pow Wow Concentration Lip Balm, Rain Dance Aching Leg Balm, Dream Catcher Balm and Medicine Man Balm.
Making use of essential oils, the balms claim to help with various concerns.
Dream Catcher Balm contains lavender, chamomile and yarrow essential oil, to promote relaxation and a good night's sleep.
Meanwhile Pow Wow Concentration Lip Balm contains rosemary, peppermint and yarrow oil designed to help stimulate alertness and improve concentration.
Talking about the brand's name, Biggs said: "The reason I chose Cherokee Rose for the name was that I read the story of how the Cherokee ́s who were a peaceful nation were moved from their homes in Georgia in 1838 and walked the trail to Oklahoma, a lot of the older people, children and weak died on the trail.
"The elders prayed for a sign and the next day a rose appeared on the trail to represent their tears."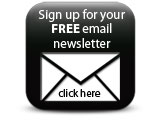 Cherokee Rose is available to buy at hairsupermarket.com and kcasuppliesltd.co.uk.