Natural Sourcing scrubs up with new exfoliants range
Natural Sourcing has introduced a line of natural exfoliants into its catalogue of organic and natural ingredients for personal care.
The supplier offers a growing line of over 40 premium quality exfoliants, suitable for use within facial, hand and body scrubs, polishes, soaps and other skin care formulations.
These include: fruit seeds and fibres, jojoba wax beads, nut and seed meals, salts, sugars and other natural exfoliants like bamboo powder, rice husk powder or pumice powder.
Natural Sourcing specialises in the supply of an extensive range of natural, conventional and organic ingredients for cosmeceutical, fragrance & perfumery, spa, massage and aromatherapy applications.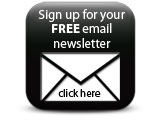 Natural Sourcing's range of vegetable oils includes specialty seed oils high in essential fatty acids, marine oils and oils from the tropical rainforests of the Amazon.
Companies