Neom Organics launches its twist on the traditional candle
Available in two variations, the wax can be applied to customers' skin to help improve wellbeing
Neom Organics has revealed its twist on the traditional candle.
Wax from the new Tranquility and Real Luxury Intensive Skin Treatment Candles (£40) are designed to be used on customers' skin in order to improve wellbeing and hydrate skin.
Blended with vitamin-rich cocoa butter, soya bean and almond oil, they are also designed to help repair damaged skin.
To use, customers should light for 15-45 minutes before applying directly onto skin.
Thanks to its low melting point, the oil can be drizzled onto skin after two minutes of cooling and should be left on skin for 20 minutes.
Commenting on the new product, Neom Organics' founder, Nicola Elliott said: "Take some time to inhale the hard-working essential oil blends before treating your skin with deeply nourishing warming oils.
"A little luxury at the end of the day."
The candles are available online and in its four standalone stores in the UK.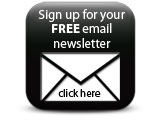 Companies