Neom Organics soothes consumers' skin with new Wonder Balm
The formula is blended with two of the brand's signature scents: Great Day and Perfect Night's Sleep
Beauty and wellness brand Neom Organics hopes to help customers beat their dry skin care woes with its new Wonder Balm (£15).
The product claims to moisturise skin and lips with a blend of almond, olive and sunflower oil, and shea butter.
The products are available in two of Neom's signature scents: Great Day, which formulated with mint and mandarin; and Perfect Night's Sleep, a blend of lavender, chamomile and patchouli.
Neom Organics' founder and Creative Director, Nicola Elliott said: "We're all about the little moments of wellbeing that make a big difference to your wellbeing and our new Wonder Balm hits the nail on the head.
"Seriously hardworking stuff that gives lips and bits (think those dry little spots like elbows, knees, heels and cuticles) some nourishing natural power and a brilliant moisture shield.
"The essential oils, expertly blended for skin, make each pot perfect to uplift for the day and soothe at night."
Customers can shop the range at neomorganics.com and its three standalone stores in Leeds, Guilford and Wimbledon, in the UK.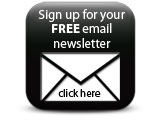 Companies