New Illamasqua collection promises the unexpected
Launches UV nail polish as part of its Paranormal line
Independent colour cosmetics brand Illamasqua has unveiled a new collection said to explore unexpected textures and formulas. Standout products in Illamasqua's Paranormal collection, which "was inspired by unbridled kinetic energy, spectral light and transcendental emotional forces", according to Creative Director Alex Box, include Hydra Veil and limited edition Paranormal UV Nail Varnish. Hydra Veil (£27.50) is a self-levelling gel – part hydrator and part primer – designed to create an optimal base for make-up. Director of Product Development David Horne was keen to stress that Hydra Veil did not represent a move into skin care for Illamasqua, and that it should be viewed as a "cosmetic care product to enhance make-up application" instead.
The UV Nail Varnishes, meanwhile, cost £15 and come in three shades: Omen, a bright green; Ouija, a bright pink; and a violet shade called Séance. There is also a £13 UV Top Coat, which can be used over any polish to create a UV effect under a UV black light.
The brand is also launching its first gel eyeliner; Precision Gel Eyeliner (£18) is a long lasting waterproof formula, which comes in a rich black shade called Infinity.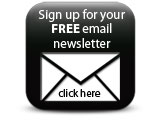 The Paranormal collection launches at the end of this month.
Companies