New cosmetics brand CYO launches 200 products in Boots UK
The brand first debuted in the US at Boots' sister retailer Walgreens
New beauty brand CYO has launched its collection of 200 products at Boots in the UK.
The brand first debuted in the US last summer at Boots' sister retailer Walgreens.
Now the cosmetics brand has made its way across the pond with intentions of shaking up the colour category.
The brand wanted to create an experimental concept, giving its customers to opportunity to use its products in unconventional ways.
Eleanor Barker, Global Brand Director for Cosmetics at Walgreen Boots Alliance, told the Nottingham Post: "CYO is here to shake-up the make-up industry.
"We're not here to tell women to 'do this' or 'look like that', CYO is a range of on trend, hyper-functional products that will let them experiment and have fun."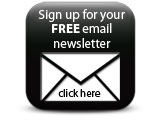 Included in the product range is: Crush On Metal Metallic Eyeshadow (£4.50), which can also be used as face paint; the Metalasting Shine Metallic Liquid Lipstick (£6), available in five shades which can be mixed together to create unique shades; Cool As A Coconut Bronzing Stick (£5.50), useable all over the body in two shades; and Two Tone Twist Ombre Lipstick (£5), including four shades that can create an instant ombre on lips or be used separately.
Companies