New nettle venom serum unveiled by Heaven Skincare
Heaven's new Nettle Venom Serum is now available online and in selected salons
Deborah Mitchell, founder of Heaven Skincare, has launched a brand new vegan must-have, Nettle Venom Serum. This exciting addition to the brand's 100% plant-based range joins the bestselling Nettle Venom Anti-Ageing Cream and Nettle Venom Eyes, and has been created for those looking for highly effective vegan skin care products.
The serum contains Deborah's patented NETTATOXIN that works in a similar way to her sought-after ABEETOXIN but rather than using the venom from bees she has harnessed the sting of the common British nettle.
It has designed to be used morning and evening as part of your regular skincare routine. Because a little goes a long way, simply apply one of two drops to face, one drop to neck and two to the décolletage.
Alternatively, you can add a small amount to the Nettle Venom Anti-Ageing Cream for super-charges results.
Deborah explains: "The serum contains the active venom, which works to tighten skin for an anti-ageing affect. Added to this, the nettle's leaves and roots provide a whole host of nutrients, including vitamins A, C and K as well as calcium, iron, magnesium, phosphorus, potassium and sodium – all of which are amazing for the complexion.
"It doesn't feel greasy at all and it is suitable for all skin types, even the most sensitive. It's extremely nourishing and you feel the benefits immediately, including softer more radiant skin and improvement of colour."
Along with the other Nettle Venom products, the serum's packaging is totally recyclable and Deborah has opted for bamboo lids due to the plant's sustainability.
Heaven's new Nettle Venom Serum is now available online and in selected salons priced at £55.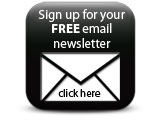 Visit https://shop.heavenskincare.com/index.php/nettle-venom-serum.html
Featured Companies