Nina Ricci fragrances get a 'monster' make over
The newly designed fragrances have been created by Brazilian artists Ana Strumpf and Guto Requena
Nina Ricci is set to launch the redesigned packaging of its iconic fragrances Nina and Luna (from £50.50).
The fragrances have been playfully designed by Brazilian artists Ana Strumpf and Guto Requena into an illustrated totem owl and wolf.
Strumpf is most famous for her artistry work on magazine covers; she has featured on Vogue, Bazaar and Dazed.
Meanwhile, Requena is an architect by trade and set up Estúdio Guto Requena in 2008, which acts as a design consultancy.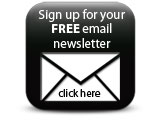 The newly designed fragrances will be available from 1 April.
Companies