Old Spice revamps advertising campaign for new products
New character introduces expanded range
Old Spice has revamped its famous advertising campaign for a new range of products. The Hardest Working Collection is supported with three online ads and a new sponsorship deal.
The clips feature new character The Legendary Man in two scenarios featuring a whale and a rocket car, as well as a comical informercial hosted by Bob Giovanni, 'king of products'. Developed with agency Widen+Kennedy, the clips will debut on TV during the NFL Wild Card Weekend but are already available on the brand's Facebook and YouTube pages.
Janine Miletic, Old Spice Brand Director at P&G, said: "Old Spice has a proven track record of delivering unrivaled protection. Guys have come to know and love Old Spice for the premium scents we offer and our current line up delivers performance on parity with competition. With the launch of the new Hardest Working Collection, we've taken that performance up a notch. Truly delivering Legendary Protection for Legendary Men."
Called the 'Hardest Working Collection', the new product range includes Odour Blocker Antiperspirant/Deodorant, Sweat Defence Anti-Antiperspirant/Deodorant and Dirt Destroyer Body Wash. The brand has also relaunched its money-back guarantee for any consumers that find that Old Spice disappointing.
Old Spice has also been announced as the new sponsor of Tough Mudder – the rigorous obstacle course series. The brand will provide post-event rinse stations and changing areas and will provide samples for all event participants in the US this year.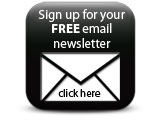 Will Dean, CEO and Founder at Tough Mudder, commented: "Old Spice is a perfect partner for Tough Mudder, and we're excited to introduce its new Hardest Working Collection to our participants in 2016."
Companies