Oligopin – the natural antioxidant by DRT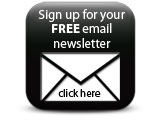 DRT proudly supplies the world's largest cosmetics, food and dietary supplement industries with its natural extracts. Known for their purity, DRT's extracts are regularly subject to biological efficiency tests which reveal their full potential. Spotlight on the antioxidant properties of DRT's

Oligopin® with Tatiana Stevanovic, Professor and Director of the Wood Engineering program at the Université de Laval, Centre de recherche sur le bois et Institut des nutraceutiques et des aliments> fonctionnels (University of Laval, Center for Research on Wood and the Institute of Nutraceuticals and Functional Foods)

Oligopin® by DRT, the natural antioxidant from Les Landes

"I discovered Oligopin® by DRT in 2005. I was immediately intrigued by this maritime pine bark extract since it is an essence that we cannot study in Canada," says Professor Tatiana Stevanovic who teaches wood chemistry. Interested in this ingredient which is actually developed from by-products of the sawmill industry (maritime pine bark), Professor Stevanovic incorporated Oligopin® into her students' coursework.

"Previously, we were focused on studying local essences," says Professor Stevanovic. "Now, thanks to DRT's samples, we can conduct comparative studies between extracts of Canadian essences and extracts of maritime pine essences from Les Landes. We now use Oligopin® as a basis for comparison with other extracts. Its antioxidant potential was obvious to us. Several tests demonstrate that 30 Rue Gambetta – BP 206 – 40105 DAX Cedex – France Société anonyme au Capital de 13.408.000 Euros – Siret 985 520 154 00016 B.R.C.S. Dax numerous free radicals are trapped by the polyphenols contained in the Oligopin®. This natural extract therefore has good antioxidant properties and an efficiency which is confirmed by clinical studies

Mastering extraction to offer the best of nature

Several clinical studies have been conducted on this and the results confirm the in vitro studies. For example, the clinical study carried out by the University Hospital in Bordeaux (CHU de Bordeaux) showed that the OPC's (procyanidolic oligomers) extracted from maritime pine bark have a positive influence on our antioxidant systems which are naturally subject to oxidative stress. Oligopin® makes it possible to fight against premature aging.

The effectiveness of Oligopin® is partly explained by its high concentration and purity. Thanks to the unique expertise of DRT in extraction processes, the Les Landes-based company provides natural extracts with exceptional levels of purity. Oligopin® contains a high percentage of low-mass OPC's.

Pioneering responsible chemistry

DRT's product also testifies to the underlying values which govern the company's research and development. "DRT sets an excellent example for the forest bio-refinery industry," says Tatiana Stevanovia, "because it uses and develops rosins and turpentine which comes from maritime pine resin and because it uses by-products generated by the wood processing industry which would otherwise be wasted."

This vision is even more relevant today as the need for environment-friendly industries grows. Meanwhile, DRT has been resolutely committed to the environment from the very start of its business, in 1932. "Chemists today use pine bark, a natural source of antioxidant and anti- inflammatory bioactive molecules, for various cosmetic and pharmaceutical applications. Oligopin® by DRT is a success story which will undoubtedly continue to inspire projects for years to come," concludes Professor Stevanovic.
Companies