One-hour delivery slots offered at The Fragrance Shop
The Fragrance Shop partners with Shutl for express delivery service
The Fragrance Shop is offering one-hour delivery slots with online purchases thanks to a new partnership with delivery service Shutl.
The retailer has teamed up with the service in a bid to enhance the customer experience by putting consumers in control of deliveries.
Previously, products on The Fragrance Shop website could be delivered via a standard, next day or nominated day service. But the retailer noticed that its next day and 'click and collect' services were the most popular options.
Mark Kelly, Head of e-Commerce at The Fragrance Shop, explained: "Fragrances are typically purchased as a last minute gift, so speed and flexibility of delivery is important. We want to maximise on this by making it easier for customers to make these guilt-free, eleventh-hour purchases."
Consumers can now choose either immediate delivery or select a one-hour timeslot of their choice. Shutl will then direct a carrier to the nearest The Fragrance Shop to collect the item for delivery.
The Fragrance Shop says that this means their 177 UK stores will effectively act as mini-warehouses.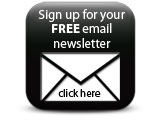 Kelly added: "Shutl enables us to interact with our customers quickly, and in the manner of their choosing. This doesn't just give customers greater control over when they receive their purchases, but by keeping the delivery time short, they are less likely to change or cancel their order or contact customer services for delivery updates."
Companies