Online beauty sales forecast to reach £3.1bn by 2022
Survey highlights critical importance of online channel when trying to sell to beauty consumers
Payments provider Klarna has uncovered exactly what UK beauty consumers think is important when shopping for their 'must-have' products. Their consumer research found that the following factors are key to attracting and retaining online beauty shoppers:
Simplifying the online purchase process
Providing flexible payment options
Enabling instant access to the latest products
Making refunds easy
"The online beauty retail market is growing all the time, but taking advantage requires knowing how to innovate and improve," says Laurel Wolfe, VP Marketing, Klarna. "Payments is clearly an area which requires focus, with buyers demanding both flexibility and control."
In support of this statement, a huge 78% of the consumers surveyed said that they'd be more likely to buy beauty products online if they could pay after delivery. 55% think that shopping online is crucial to access new products, and 76% like the ability to buy from all of their favourite brands on the same site.
Interestingly, 61% of shoppers also said that they find it more relaxing to shop for beauty products online as they don't feel self-conscious or under pressure from sales staff. With the annual spend-per-head on beauty products set to rise from £73 to £487 over the next five years, delivering consumers the experience they want online when purchasing these products couldn't be more important.
The report also highlights that over half of shoppers would prefer to split the cost of more expensive beauty items (53%). It's clear that varied payment options are needed at the point of sale - and Klarna is catering for shoppers' demands with offerings such as Pay later and Slice it in 3.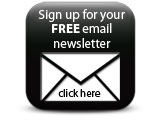 The full survey results and advice on the issues raised in this article are covered in Klarna's 'Online Beauty Boost' report – available at: www.klarna.com/uk/business/beauty.
Companies