Operations Director – West London / Remote – Salary DOE
Bring ongoing efficiencies to the entire operation
We are looking to replace a very successful individual who is about to retire and take the lead in a broad operational role of a global brand owner and product developer.
Strategically taking the lead across the entire supply chain, working with multiple manufacturing partners along with the internal NPD, Brand and Commercial teams you will bring ongoing efficiencies to the entire operation whilst looking to build in sustainability and environmental objectives too.
It will be essential that you can offer the following experience;
Beauty brand or manufacturing partner
Global sourcing and logistics
Supply chain and demand planning
CSR – environmental impact and sustainability
Technical product development.
The whole process works well but we need someone to bring in fresh thinking and approach, analyse all the detail and build in improvement's and efficiencies and new ways of working with new suppliers and partners whilst establishing the Corporate Social Responsibility into the business and product ranges.
If you can confidently meet the above criteria and back that up with being an individual who brings a positive presence to a business and environment, we can offer you a dynamic, growing and continually evolving beauty branded business and journey to play a key role in.
If this opportunity has grabbed your attention then please forward your details so they can be considered and developed further to Nigel Venables at VPss; nvenables@vpss.co.uk 01473 685588.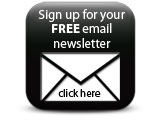 Please quote CosBus in your application.
Companies