Oxygen cream for cell revitalisation and skin protection
The new creamy emulsion aims to vitalise cells and protect skin
Laboratorios Magrina, prestigious contract manufacturer of private label and custom skin care formulations, presents a hydrogen peroxide-free Oxygen cream aimed at cell revitalising and skin protecting.
Following the latest trends of global body oxygenation, this creamy emulsion is aimed at revitalising skin's cells.
It combines a very innovative ingredient called "active bubble cell purifying", with a vegetal origin one called "green oxygen for cell breathing".
This effective combination meets the needs of fatigued and stressed skins, suffering from a lack of luminosity or premature ageing.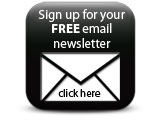 For more information, visit: www.magrina.com/en/oxigen-cream
Companies