PZ Cussons brands shoulder tough market conditions
New Sanctuary Being range said to have performed well over the summer in the UK, while Cussons Baby registers growth in Indonesia
Being by Sanctuary Spa launched in May this year
Cautious shoppers and tough trading conditions are continuing to challenge PZ Cussons and its brands.
Despite these hurdles, the company is on track to deliver full year growth in operating profits having tightened up its cost control and invested in new products.
In its latest trading update, PZ Cussons stated: "In the UK, it is increasingly clear that consumers are shopping cautiously reflecting general cost inflation outstripping wage growth, and broader economic uncertainty."
The launch of the new millennial-focused brand Sanctuary Being performed well over the summer, while in the washing and bathing division Imperial Leather, Carex and Original Source launches were well received.
"However volumes remain very sensitive to price points and discounting," the company added.
In Indonesia, the Cussons Baby range experience good growth, while Imperial Leather and Cussons Kids launches also performed well.
But Nigeria continues to prove a stumbling block for the company, despite the Naira stabilising against the US dollar.
"Naira credit availability in the trade has tightened in recent months and the environment for consumers remains challenging following the very significant cost inflation of recent years."
Overall, PZ Cussons confirmed that the business remains in good shape, with market shares holding or growing in key categories.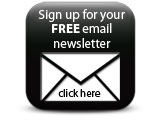 "Whilst tough trading conditions are evident in most markets and expected to continue, brand initiatives, tight cost control and our deep knowledge of our markets provide a solid basis for the year ahead," the company reassured.