P&G applies to trademark FML, LOL and WTF text speak acronyms
If approved, the acronyms might be used on personal care products or household goods
P&G has applied to trademark four three-letter acronyms commonly used in text speak.
The company registered applications with the US Patent & Trademark Office for the acronyms LOL (Laugh out loud), NBD (No big deal), WTF (What the f***) and FML (F*** my life), in April this year, according to a report in marketing magazine AdAge.
The applications, which are not yet approved, outline the company's intention for use on household and personal care items such as soap, air freshener and detergent.
The trademark office has asked for clarification from P&G and the company now has until January to respond.
Analysts believe the application may signal a change of approach driven by active investor Nelson Peltz, who joined the board of P&G in March and has been vocal about how the company needs to update its strategy to stay relevant.
In a televised interview with CNBC, he said of the company: "[P&G] are only about global brands, one-size-fits-all, and that was great in the 80s and the 90s. But today the world has changed.
"Millennials want these little brands, local brands, that they have an emotional attachment to, where there is a value proposition – it's good for the environment, it's good for their body because it's natural.
"That means you've got to step into this century and give the customers what they want, not what you want to give them."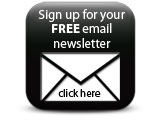 P&G did not respond to queries.
Companies