Paris Hilton makes skin care debut with Unicorn Mist
Hilton Lifestyle, LLC, co-founded by Paris Hilton, has released a rose water facial spray called Unicorn Mist
Paris Hilton has revealed her first skin care product, Unicorn Mist.
The reality TV star and businesswoman said: "I am so excited to be able to bring such an amazing product to the market.
"I have always had a passion for taking care of my skin and I only use products that actually work without harmful chemicals that are only a temporary fix.
"With this new company I can stand behind my own products and promote a brand that is focused on making products that truly work and can help everyone look and feel their best."
The product will be sold directly to consumers through a product-specific online storefront with delivery options to major countries.
The product will also be available in Australia in select retail locations in mid-December.
The company was established in 2016 and is due to release the full line of its skin care products in early 2018.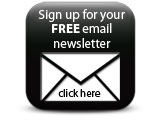 Hilton has had a long career in the beauty industry with her extensive collection of fragrances including a limited edition product to mark a decade in the industry.
Companies