Penhaligon's fuses fashion and fragrance at LCM SS16
The brand is Official Skincare Sponsor for London Collections Men (LCM) SS16
For the third year, British perfume house Penhaligon's has teamed up with London Collections Men – a staple of the men's fashion calendar – as its Official Skincare Sponsor.
Matthew Huband, Associate Director of Marketing at Penhaligon's, told Cosmetics Business that the share of Penhaligon's total business has grown "significantly" since its first sponsorship of LCM in 2014 with its Bayolea fragrance.
Talking about what Penahligon's aims to achieve from this year's partnership he said: "The most obvious answer is that we're launching a new men's cologne and grooming range in July and the whole summer has a huge focus on men's starting now. Last year we launched Bayolea which was a huge success and this year we're aiming to build on that with the launch of No. 33, a fragrance and range of products, which take inspiration from our first store at 33 St James's Street.
"The longer term objectives are firstly, to maintain our relationship with the BFC who have been very supportive and who we see as a real partner and secondly to gain exposure with new audiences. We feel our offering; heritage with a contemporary twist; is perfect for the London Collections Man. The reaction to what we do bears that out." Penhaligon's new fragrance and grooming range is called No. 33 – named after the location of the brand's second store, which used to be located at 33 St James Street.
GENTLEMEN was unveiled at an event in London
In a new collaborative project for this season, Penhaligon's commissioned UK photographer Jonathan Daniel Pryce, also known as GarconJon, to scout and photograph a range of subjects representing the essence of the modern gentleman. The result is a large format, hardback book, called GENTLEMEN (pictured).
The book was unveiled at a party held at the London Edition Hotel on 15 June and features men from all walks of life, professions and ages, placing particular emphasis on their different senses of style.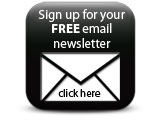 Penhaligon's plans to display GENTLEMEN in its boutiques and outlets, while smaller versions of the book will also be rolled out.
Companies