Perricone MD celebrates female scientists with Born Seekers campaign
Partnering with philanthropic organisation Scientista, the beauty brand has donated US$100,000 to help provide four fellowships for female scientists' research
Science-driven skin care brand Perricone MD has launched its new Born Seekers campaign, celebrating women in science.
In a collaboration with philanthropic organisation Scientista, the brand hopes to support pre-professional women in STEMM-related research.
The brand has donated US$100,000 to help provide four fellowships to young women seeking to further their studies in STEMM-related research.
"Through our partnership with Scientista, we pave the way for the next generation of female scientists which was important as we look to the future," said Chief Marketing Officer of Perricone MD Robert Koerner.
Perricone has also partnered with several female scientists, with accomplishments ranging from engineering the Mars Rover to advancing gene therapy research.
"This is the first time in Perricone MD's 20-year history that we have featured real women in a campaign," added Koerner.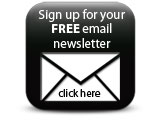 "The brilliant women who chose to share their insights with us illustrate just how important it is to support scientific research, a cornerstone of Perricone MD since the beginning."
Companies