Personalised labelling firm Onoxa revamps website with indie brands in mind
The US-based company has reduced its minimum product requirements and added 16 new packaging designs to choose from
Image: via Instagram @onoxa_com
Onoxa, a custom label brand, has revamped its website with indie brands and small businesses in mind.
Through the website, clients can select the products they wish to purchase before sending their label designs to Onoxa.
The user-friendly website now offers a simplified product ordering system and reduced minimum product requirements from 24 to 6 units.
Meanwhile, the company has added 16 packaging designs to its line-up.
"The entire shopping experience is transformed," said Onoxa's Director of Marketing Tina Patterson.
"We wanted to create a process that's easier and faster for business owners to stock up their brand.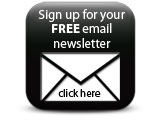 "Customers are no longer limited to small bundle kits to completely customise their order size, setting the precedent for a better e-commerce experience."
Companies