Plant stem cell extracts produced exclusively for you
Have you ever dreamed of having your own unique and innovative plant extract? We can help you with this
In vitro Plant-tech helps high end international cosmetic and nutraceutical companies to develop and produce attractive and client exclusive products based on botanical extracts from in vitro cultivated plant cells.
Tailor made especially for you
You select the plant or properties that you want to target
You will own all IP rights for the selected plant and developed cell lines
In vitro Plant-tech will act as a collaborative partner for development and production .
We also produce private labelled extracts certified according to COSMOS standards. Our R&D team are experts in the plant cell cultivation technology with extensive experience and broad knowledge within the field.
"I have always been fascinated by plants and their ability to produce complex bioactive molecules. Since there are quality and sustainability problems with traditional production, I wanted to develop a fully sustainable production platform, that does not deplete the natural populations and that allows development and production of high-quality bioactive compounds and extracts from plants." says
 Anna Holefors PhD, founder and CEO of In vitro Plant-tech.
Why we are using the plant cell cultivation technology
We care about the nature. It has therefore been important to us to optimise the cultivation process with integrity to Earth. Plant cell cultivation is a sustainable method that enables production of high-quality plant raw material and extracts.
Since the cells are cultivated on a defined nutrient medium in a controlled environment, directed growth and production of actives can be obtained.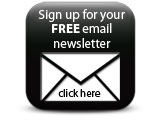 The production takes place in a clean environment free from pests and microorganisms, therefore no pesticides are needed during cultivation and the plants are not exposed to pollution.
Featured Companies