Prabal Gurung partners with MAC for debut make-up line
Singaporean fashion designer Prabal Gurung will launch his first make-up range under the aegis of MAC Cosmetics
On 26 November, Singaporean fashion designer Prabal Gurung will launch his first make-up range under the aegis of MAC Cosmetics. There will be 14 SKUs in the range, including bronzing powder (US$70), cream colour base ($70) and a buffer brush with a square handle ($70); eyeshadow duos in three colourways ($40); lip products (three lipsticks and three lip glosses) for $30; and a black eye pencil and a Chromagraphic pencil, both costing $20.
The prices are higher than normal for MAC, partly due to the high-end packaging, inspired by 1920's minaudières, which is heavy in weight and features gold and red with a gold net overlay pattern. Gurung has said that he collected his mother's empty compacts when he was a child, and that he wanted the packaging to be beautiful enough to be a talking point whenever people see it.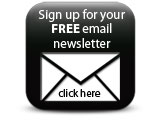 The range was previewed at Gurung's fashion show on 6 September and will roll out in November at MAC stores worldwide, except China. MAC Cosmetics, which is known for its linkups with fashion designers, for whom it supplies make-up for catwalk shows, has supported Gurung since his early days as a designer. In October, the firm will also team with actress Brooke Shields on a 15-SKU collection featuring unusual packaging colours of orange and taupe.
Companies