Proto-col launches new collagen and hyaluronic acid supplement
Proto-col was founded in 2003 by elite athlete James Greenwell, following a sports injury
Leading collagen brand, Proto-col, has added to its clinical range of innovative high-grade collagen, results-led products with the launch of its Collagen and Hyaluronic Acid Capsules.
Harnessing the powerful advanced technology of VERISOL (Bioactive Collagen Peptides) 2500mg and unique moisture binding ingredient; Hyaluronic Acid 50mg, this innovative formula is scientifically proven to reduce the appearance of lines and wrinkles, improve the skin's elasticity and promotes cell proliferation in fibroblasts, resulting in healthy cells in as little as four weeks.
Further reinforcing its dedication to advanced technology and results-led formulas, Proto-col Clinical Collagen and Hyaluronic Acid capsules offers aesthetic practitioners and professionals a formula to be used after surgical intervention to help with skin and wound healing.
Key benefits of the product include:
Increases pro-collagen I production by 65%*
Increases skin's elasticity by 15%*
Reduces wrinkle volume by 20%*
Improves wound healing after surgical intervention
Reduces appearance of cellulite
Improves brittle nails
How to use:
Consume four capsules with water at bedtime daily.
Price/Availability:
Collagen and Hyaluronic Acid, 120 capsules (1-month supply) RRP £44.95, Trade £22.48, available at trade.proto-col.com from September 2019.
---
Proto-col was founded in 2003 by elite athlete James Greenwell, following a sports injury. Competing in International modern pentathlon, James tore an Achilles tendon late in his career. Collagen was instrumental to his recovery.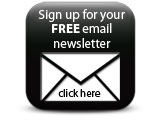 After retiring from elite sport, he launched the Proto-col brand with a collagen supplement and a wealth of Ideas. James and his team of skincare and nutrition experts have since developed state-of-the-art formulations based on reliable research and innovative ingredients.
Companies