PureCycle Technologies validates P&G's recyclable technology to 'revolutionise' recycled plastic
The new technology transforms waste carpet to ultra-pure recycled polypropylene, providing alternatives to landfill and the exportation of plastic waste
PureCycle Technologies has successfully transformed discarded carpet to ultra-pure polypropylene (UPRP) resin through its recycling technology.
This process removes colour, odour and impurities from waste polypropylene (PP), returning it to its original condition, providing an alternative to landfill and exportation of plastic waste.
The technology was invented and developed by P&G when it began looking for ways to incorporate recycled PP into its applications.
According to PureCycle Technologies' CEO, Mike Otworth, the demand for recycled PP is "overwhelming".
He said: "This milestone is a huge step for us - and the industry - towards addressing a growing market that is demanding recycled applications.
"This achievement not only proves the technology at scale, but also builds on the momentum of the business as we move closer towards scaling operations beyond our first plant."
Due to its popularity, PureCycle has begun selecting a large-scale site for its operations in Europe.
"Our approach to innovation not only includes products and packaging, but technologies that allow us and others to have a positive impact on our environment," added P&G's Chief Research, Development and Innovation Officer, Kathy Fish.
"This technology, which can remove virtually all contaminants and colours from used plastic, has the capacity to revolutionise the plastics recycling industry, by enabling P&G and companies around the world to tap into sources of recycled plastics that deliver nearly identical performance and properties as virgin materials in a broad range of applications."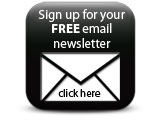 Companies