Pure Beauty Awards – Fragrance
The Pure Beauty Awards 2014 celebrates the best in beauty – the most efficacious, exciting and innovative products launched over the past 12 months
VOTING CLOSED
Best new SELF SELECT FRAGRANCE
Yardley London Jade Eau De Toilette
Yardley London Jade is a retro-inspired, fresh and elegant green floral chypre capturing the spirit of the 60's.
Fruity, aromatic green top notes of peach, bergamot and galbanum blend with an airy floral bouquet heart of rose, jasmine, ylang-ylang and orris, delicately wrapped up in base notes of patchouli, sandalwood and moss.
It is presented in a contemporary round glass flacon with silver casing that mirrors the clean, minimal lines of this period and is housed in white and multi-tonal green and grey packaging with an eye-catching, graphic block print.

So…? Couture range
So…? Couture is a range of four body fragrances inspired by the essence of four fashion capitals around the world.
So…? London blends notes of grapefruit, mandarin, apricot, jasmine, rose, violet, sandalwood, vanilla and musk. Meanwhile, NYC is a crisp and confident scent with notes of lychee, peach, violet, orange flower, jasmine, rose, patchouli, cedarwood and praline.
So…? Paris evokes the elegance of Parisian style with fruity top notes, a heart of hawthorne, rose and heliotrope, and base notes of vetyver, patchouli and vanilla. Finally, So…? Rio blends zesty pineapple, mango and melon top notes with a hibiscus heart, and base notes of amber, vanilla and musk.

Crabtree & Evelyn Pear and Pink Magnolia Eau de Toilette
This is a feminine fruity floral scent that creates the aromatic impression of one of the most alluring pear varieties and stunning pink magnolia.
The scent of juicy red pear is blended with a creamy lemon and a floral accent of pink magnolia in a fruity-fresh signature that's playfully elegant.
With the addition of jasmine, apricot-scented osmanthus, orris, passion fruit and bergamot notes, this charming pear scent becomes deeply addictive.

Bronnley Citrus Collection Eau de Toilettes
Bronnley Citrus Collection EDTs feature new comptemporary packaging and improved formulations as a result of a relaunch to mark Bronnley's 130th anniversary.
Lemon & Neroli has zesty top notes of sparkling Sicilian lemon and mandarin, a heart of lemon blossom and neroli and a soft base of precious woods. Meanwhile, Orange & Jasmine's bittersweet top notes of tangy orange and mandarin yield to a floral heart of jasmine and lily, and a sweet musky base.
Finally, Lime & Bergamot has piquant top notes of bright lime, bergamot and grapefruit that surrender to a bed of warm amber and sweet woods.
Cheeky Flirt Alert: Body Mist
Smell good enough to eat with this delicious light scent infused with zingy citrus and fresh florals, with a hit of goji berry extracts for antioxidant goodness.
Spray this light scented body mist all over the body for a gentle burst of freshness.
It's also great for spritzing over clothes before hitting the town.
Marks & Spencer White Orchid Eau de Toilette
Inspired by the fragrance of the beautiful, exotic plant from which it takes its name, this white floral scent is refreshed with sparkling raspberry and pear accords on a soft iris and musk base.
Presented in a gorgeous bottle with petals for the lid, this Eau de Toilette is a treat for not one, but two of your senses.
The dermatologically-tested fragrance is certified cruelty-free, contains no parabens and is suitable for use by vegetarians and vegans.

Ted Baker Ella Purse Spray
Part sugar, part spice, Ella is an intoxicating cocktail laced with top notes of bergamot and cassis, combined with a heady heart of orange blossom, jasmine and rose.
The scent is enriched with seductive base notes of amber, patchouli, sandalwood and vanilla.
Ella is the latest addition to Ted's Sweet Treats purse spray collection.

The Body Shop White Musk Smoky Rose
White Musk Smoky Rose is a tantalising floriental fragrance that opens with an elegant fusion of bergamot, pink pepper and blackcurrant before rising to a floral-musky heart.
Here, a beguiling bouquet of bitter-sweet tobacco flower and a unique black smoky rose accord is tempered by delicate orange flower.
This melts into a sophisticated blend of cruelty-free sensual musks, immortelle flower and olibanum, to create a daring fragrance like no other.
CLICK TO VOTE NOW

CLICK TO VOTE NOW
Best new FEMALE FRAGRANCE
BOSS MA VIE Pour Femme
BOSS MA VIE Pour Femme draws on the pleasure the BOSS woman feels when she chooses to step out of her day to day routine, slow down, loosen up and simply enjoy a moment for herself.
Top notes of cactus blossom accord capture the green freshness of the uncompromising desert plant. At the heart, pink freesia and jasmine petals are blended with delicate rose bud.
The intense warmth of sheer woods and cedarwood form the base of the fragrance.

Aqua Manda
Aqua Manda took the flower power years by storm and helped to create tender memories that shaped an unforgettable era.
Christopher Collins, who created the original Aqua Manda, acted as an advisor to ensure the re-released scent is of the highest and most authentic standard.
It contains oriental and spicy essential oils of mandarin, ginger, lavender, patchouli, cinnamon, and other aromatic herbs (eucalyptus, tarragon and juniper berry).

Paco Rabanne Lady Million Eau My Gold!
The latest addition to Paco Rabanne's globally successful Lady Million fragrance family, Eau My Gold! focuses on the concept of desire.
The new female fragrance is centred on freshness and exuberance.
Top notes include green mango and grapefruit. Violet Leaf and orange blossom absolute lend the floral heart a sparkling feel, while cedar heart and ambery musks reveal their sensuality at the base.

Viva La Juicy Gold Couture
Viva La Juicy Gold Couture is an over-the-top, decadent rendition of Viva La Juicy that gives the girl who lusts for luxury the couture indulgence she craves.
Wild berry top notes lead to heart notes of honeysuckle and jasmine sambac, and base notes of golden amber, melted caramel, vanilla elixir and sandalwood.
With luxurious, melted gold covering the signature bottle and a hot pink 'couture' nameplate, this scent stands out from all the rest.
You & I One Direction
Following on from debut fragrance, Our Moment, which broke records to become the fastest selling fragrance of 2013, One Direction have released a brand new fragrance called YOU & I.
The band were hands on in the development of the new fragrance, which is a bright, floral scent that is fresh and uplifting.
The fragrance is housed in a striking angled glass bottle overlaid with a lilac panel, finished off with a unique detachable charm for fans to treasure.
StormFlower Cheryl
UK platinum selling artist and fashion icon, Cheryl, has launched StormFlower, a unique scent that captures the many facets of her personality.
It features top notes of mandarin and nectarine with a floral heart of delicate freesia and peach blossom, for a scent that is modern yet truly feminine.
The addition of vanilla, white musk and precious sandalwood creates a warm and sensual base to this signature scent.

La Bella by Samantha Faiers
La Bella by Samantha Faiers was composed to be memorable and distinctive, and add a touch of glamour to the dressing table.
Inspired by Sam's interest in fashion, La Bella is designed as a complementary layer to any outfit.
Its composition began with one of her favourite scents; vanilla, with the addition of musks and delicious caramel as a base and it immediately became 2014's number one celebrity fragrance at The Fragrance Shop.

Penhaligon's Iris Prima
In a unique partnership with English National Ballet, Penhaligon's captured the very essence of ballet with Iris Prima.
It contains notes of bergamot, green amber, pink pepper, iris, jasmine sambac, Hedione and Paridisione.
A musky leather base note represents the pointe shoe, while sandalwood, vetiver, vanilla and benzoin signify the soul of ancient theatres and the English National Ballet's South Kensington home, Markova House.
CLICK TO VOTE NOW

CLICK TO VOTE NOW
Best new MALE FRAGRANCE
LACOSTE L!VE
LACOSTE L!VE embodies an irrepressible energy; the energy to push boundaries, create its own path, its own style.
The dynamic burst of lime hits you first and stands out as an unexpected, energetic top note. Green leaves and aquatic notes in the heart accentuate the lime to bring vibrancy and freshness.
Smoky warmth of guaiac wood and dark liquorice build the base notes, adding depth and originality to the scent.

GOLD JAY Z
Created by JAY Z with Firmenich perfumer Ilias Ermenidis, GOLD JAY Z is a fragrance that reflects an unmistakable, ultra luxurious signature.
Inspired by an icon, the white fougere fragrance is perfected through a layered blend of yellow ginger, white cardamom and grapefruit with a hint of blueberry. At the heart, a refined infusion of violet leaf, cypress, lavender and luxurious vetiver with a thread of pink pepper gives a tailored, modern signature.
A rich base crafted with golden amber, patchouli, teak and bourbon vanilla gives a final shot of gilded sensuality.
BOSS BOTTLED. UNLIMITED
Inspired by the BOSS man's determination and drive for success, BOSS BOTTLED. UNLIMITED is a limited edition fragrance inspired by the endurance required to succeed combined with the rush of adrenalin when a goal has been reached.
Inspired by vibrant green notes, the energising scent combines a mint top note with a fruity pineapple heart.
The base combines cistus, an evergreen shrub that thrives in the harshest environments, with aromatic woods.

Valentino Uomo
Valentino Uomo is a profoundly Italian blend made of precisely chosen ingredients, enveloped by zesty bergamot and its surprising hint of spice.
Barely touched by myrtle, it opens with racy notes of coffee and the shimmering tones of gianduja cream.
It is retained by an enveloping musky hint of white leather that reveals the majesty of cedar.

Sothys Eau de Toilette Intense
This EDT comprises fresh and woody harmonies and an amber, musky scent trail.
This EDT is a powerful and sensual expression of masculine elegance, with notes of cedar wood, sandalwood, lavender, white musk and tonka bean.
Apply one or two sprays on the chest and on each wrist to reveal all the notes of this fragrance.
Nightcap by Original Penguin
Nightcap by Original Penguin is a spicy, woody, aromatic scent that seamlessly aligns with the Penguin guy's laid back yet socially active, fashion forward lifestyle.
Opening with juniper, bergamot, spearmint and melon, the scent infuses into a blend of patchouli, fir and lavender, with a dry down of sandalwood, musk and vanilla.
Original Penguin may have made its mark in the 1950s, but it continues to live on today.

Yardley London Chrome Eau De Toilette
Yardley London Chrome is a contemporary green fougere that has a fresh water accord with green top notes of apple, bergamot and galbanum.
A combination of classic lavender fougere with warm coriander seed and spicy rose at the heart is enhanced with a fusion of fresh moss, clean musk and warming amber in the base.
Sophisticated and masculine, Chrome is a reflection of 1960's 'London Cool'.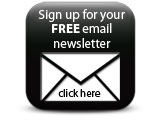 Crabtree & Evelyn Moroccan Myrrh Cologne
Crabtree & Evelyn's beloved Nomad collection has returned with a new design and name – Moroccan Myrrh ­– but the scent remains unchanged.
Warm and spicy myrrh is blended with notes of bergamot and petitgrain, spiked with black pepper and cardamom.
The precious resin is further enriched with the smoky, mysterious tones of guaiac wood and amber, resulting in a signature that's exotic and intriguing.
CLICK TO VOTE NOW

Companies