Putting the 'c' in scent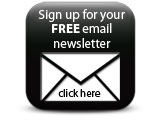 Following a ten year wait, super luxe perfume brand Clive Christian has a launched a new scent. Simply entitled C, the two fragrances for men and women have been sourced from Christian's private perfume collection.


The masculine scent is a deep woody oriental blending top notes of white thyme, tea, green leaves, lemon, elemi and mandarin, with a heart of jasmine, cardamom, raspberry, rose, cinnamon, clove, cistus, saffron, orris and pink pepper. Finally oudh, amber, cedarwood, tobacco absolute, musk, vanilla, leather, cypress, tremoss, styrax, costus, tonka bean, olibanum and guaicwood create the dry down.
The feminine scent, a creamy soft oriental, meanwhile comprises top notes of bergamot, coriander seed, lie de vin, narcisse, geranium, mandarin, petigrain and tagete; a heart of tuberose, jasmine, rose, osmanthus, patchouli, ylang ylang, violet, leather, orange flower and cistus; while amber, vetiver, vanilla, tonka, sandalwood and musk create a sensual dry down.
Both scents are housed in amber bottles, said to be a tribute to the origins of perfumery and are topped with a gold crown.
Companies