Qosmedix sponsors triple header event hosted by The Powder Group
Qosmedix is excited to announce the title sponsorship of a special three-part artistry event in New York City hosted by The Powder Group's Founder, Michael DeVellis.
This exclusive program is set to take place on December 3, 2017 and will be free to attend for TPG Pro members.
Celebrating the professional makeup artist community, this special program brings some of the beauty industry's best together including Kevin James Bennett, Merrell Hollis and Yvonne MacInnis – to provide product, education and demonstrations that will enhance the skill-set and knowledge of class attendees.
Space is limited and will be available on a first-come, first-served basis. RSVP is required.
To become a Pro member of The Powder Group or to learn more about this event, the artists and the classes being offered, please visit www.thepowdergroup.com
About The Powder Group
The Powder Group was founded by Michael DeVellis, 20 year veteran of the beauty and professional makeup industries.
The company provides unprecedented access to the most inspirational voices, career focused community and product brands focused on the pro beauty industry.
The Powder Group offers a diverse range of programs and events, along with digital, e-commerce and a print magazine, On Makeup Magazine, that combine artistic and business skills, personal growth, and creative thinking in order to develop the artist as a whole. 
A strong sense of community is encouraged as events and programs are presented in a relaxed, non-competitive environment.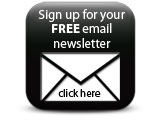 Over the past 14 years, thousands of artists at every level and area of the industry, and hundreds of educational experiences have been created and presented in over two dozen cities worldwide. www.thepowdergroup.com
Featured Companies