Quadpack completes first rail transportation shipments
The packaging company successfully shipped products along the Silk Route from China to mainland Europe
Packaging company Quadpack has successfully completed its first trial shipment via rail transportation, with goods travelling along the Silk Route that runs between China and Europe.
Alex San Miguel, Supply Chain Director at Quadpack, said: "We understand that our clients want the best possible balance in terms of cost, speed and environmental impact.
"We sent a trial shipment from China to the UK, via Poland. Each leg of the journey was on schedule and it arrived at its destination on time."
The option to send goods by rail freight may open a host of opportunities for cosmetics companies: transport time is said to be a third of the time it takes to send products by ocean, while cost can be up to 60% less than air freight.
Rail freight is also more environmentally friendly and leaves a smaller carbon footprint than air transportation.
The Silk Route was historically used to trade goods between China and Europe, named because a large proportion of the trade consisted of China silk.
China's 'New Silk Route' currently starts at Wuhan or Hefei and travels through Kazakhstan, Russia and Belarus; new routes through Europe are expected to be introduced soon.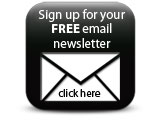 Quadpack has scheduled further trials with rail freight before introducing the service as a standard delivery option.
Featured Companies