Return of the Afro - popularity of natural hair styles hits new high
Move away from straighteners and relaxers as US hair sales for women of colour slows
More than half of American women of colour now prefer a natural hair style, which has reduced the amount they are spending on hair care products, according to a new report from Mintel.  
"More than half of American black women believe that adopting a natural hair style makes them beautiful," said the analyst, and consumers are increasingly (40%) choosing a hairstyle that does not require chemicals or heat styling.
A huge majority (87%) are also more concerned about what is in the products and their possible harmful effects on health than about their effectiveness as hair treatments. 
"The increased concern of consumers to avoid any damage to their hair has had adverse effects on the category," said Mintel.
Although total US black consumers' hair care spend is due to total £2.51bn in 2018, this is 2.3% down on 2016, with a fall of 22.7% in sales of at-home hair straighteners alone. 
Spending on shampoo and conditioners has risen, however, with increases of 12.2% and 7.3% respectively over the past two years, partially offsetting these losses. 
Half of black women routinely use three or four products as part of their hair care regime, often specialist items such as deep-care conditioners or hair-tip tamers, says Mintel, but the company's research also shows this market is searching for better and simpler multifunctional products. 
"The black hair care market is in transition," said Toya Mitchell, Multicultural Analyst at Mintel, with "a booming natural and regimen-focused product segment versus the precipitous sales free-fall of relaxers, which were formerly anchor products for several heritage brands.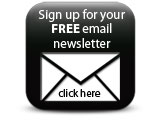 "Black consumers prefer, and expect, hair care products made for their texture, hair care issues, and styling choices," she said. "And as a result, black-targeted and mainstream haircare companies are vying for consideration."
Companies