Rexam gets lippy with new lines
Rexam Personal Care Division introduces new lip gloss applicators and a new family of lipstick cases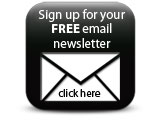 Rexam Personal Care Division has enhanced its offering for lip make-up with an extended range of lip gloss applicators and a new family of lipstick cases.

The company has added eight flocked-tip variants to its Glossy Days collection of lip gloss applicators. The new entries are designed to appeal to consumers who want lip make-up precision but prefer the sensation of the flocked-tip with doe foot design.

In addition, the company has introduced R Shape, a family of two lipsticks with innovative bullet shapes. The line comes in elliptical and teardrop bullet-shaped versions, said to offer consumers unsurpassed product application precision. Meanwhile the airtight packs are claimed to be compatible with volatile formulations such as those based on isododecane or silicone.