Rituals announces Westfield London store opening
The latest move will push the Dutch-brand to double digits in the UK
Rituals is to launch its latest UK store in Westfields Stratford, London, next month as part of its expansion strategy within the capital.
The new store, located in the East London-based major shopping centre, will offer customers herbal tea, complimentary massages and incentive schemes.
This increases its UK standalone boutiques to ten and more stores are planned to open later this year.
"We are thrilled to be strengthening our Westfield partnership with the launch of our latest boutique in Stratford, continuing our ongoing expansion plans within London," said Penny Grivea, UK Managing Director for Rituals.
"East London is an exciting new addition to Rituals stand alone boutiques, targeting a new customer and helping to drive Rituals Cosmetics as a premium lifestyle and beauty brand."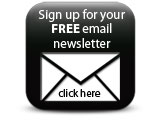 Founded in 1999, the Dutch-brand has more than 500 stores and 1,800 concessions in 27 countries.
Companies