SILAB Softcare: The resilience of atopic skin
AD-RESYL is a safe natural active molecule that has been specifically developed to prevent the clinical signs of atopic dermatitis and prolong periods of remission following corticosteroid therapy.
Identified through innovative in vitro and in vivo models, AD-RESYL restores homeostasis in atopic skin, by targeting its four main anomalies:
Its clinical efficacy was demonstrated under dermatological supervision with two cohorts of Caucasian and Asian children and/or adults affected by the disease.
The SCORAD and relapse rates were significantly reduced. The treatment soothed, hydrated and comforted the skin. The quality of life of the patients and their family was considerably improved.
Rich in fructosans from Ophiopogon japonicus, this active principle is perfectly tolerated by the atopic skin of Caucasian and Asian children and adults.
About SILAB Softcare
SILAB Softcare develops, manufactures and markets patented active molecules of natural origin, specifically designed to be used as part of dermo-cosmetic care programs recommended by healthcare professionals.
Completely internalised in the SILAB organisational system, this department cares for dermatological disorders (atopic dermatitis, acne, severe dryness, psoriasis, etc.) by reactivating the biological cutaneous repair mechanisms inherent in the proper functioning of healthy skin.
The department has a strong commitment to health, with the integration of tools and technologies from the healthcare sector, a team specialising in dermatology and clinical studies undertaken under medical supervision.
Perfectly meeting the market's requirements, SILAB Softcare offers natural solutions for the care of compromised skin, in the form of preservative-free powder, according to three principles of excellence: Efficacy, Safety and Naturality.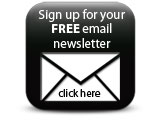 *AD-RESYL is a registered trademark of SILAB Softcare.
Featured Companies