Sales of eye products soar
Sales of eye products managed to defy the cosmetics market decline
Sales of eye products, especially mascaras, performed well in a perfume and cosmetics market that generally saw a decline of 1.5% in the first quarter of 2013, according to market researcher NPD. The results are compared with those for the first quarter of 2012.
"For the first part of 2013, it was make-up products for the eyes that clearly distinguished themselves by their dynamism, whereas for the past year, it was nail varnishes,"said Mathilde Puszka, beauty analyst at the NPD Group.
Among eye make-up, mascaras led the pack, with the first quarter of the year seeing the launch of products such as Diorshow Iconic Overcurl. However, eyeshadows, crayons and eyeliners have also all performed well.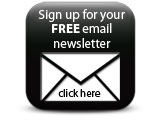 The trend has been seen most strongly in the US and has emerged in Europe in the past year, where the eye sector remains dynamic in the UK, Spain and Italy. Meanwhile, care products for the eye area are holding steady in a skin care market that is otherwise declining, said NPD. Overall, fragrance sales are down 1.7% and those of skin care products by 2.3%, while make-up grew 0.2% in the first quarter.
Companies