Schwan Stabilo – Precise Magic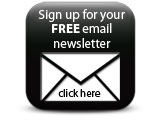 The art creations around the eye are getting more intricate, colourful and outrageous. The runway was filled with artful lines and graphic designs to highlight the eyes. It was combined with an almost bare face or with exaggerated tribal-like make up. The possibilities shown were endless.

The demand for precise applicators that can create all of these eye make-up designs will increase even further and different thicknesses and materials will play an important role in choosing the right eyeliner.

The hottest trends are edgy, unique, and quite eyecatching. Expect to see double sided cat eyes, bold lines underneath, double wing eye make up in an array of colours, such as turquoise, plum, crème and of course, black. It can be with high intense glitter or just pure matte or even in a two-colour combo. All these looks are easily created with our different inks in combination with our extremely soft applicator: Precise Magic Tip, a real precision wonder!

This exceptionally soft flocked tip picks up the optimal quantity each time and thus guarantees an even formula distribution for a precise, ultrafine line or more graphic eye make up creations.
Featured Companies