Senior Brand and Sales Manager – Bath – £45-60,000
Experienced senior Brand and Sales Manager with FMCG experience
Have you successfully managed brands and relationships with key UK retailers?
Are you passionate about beauty and cosmetic products with a desire to be part of a successful established business?
Due to the continued growth of all our fabulous brands we are now looking for an experienced senior Brand and Sales Manager with FMCG experience. You will be instrumental in developing and implementing the product development and sales strategies that will help to deliver the revenue growth targets for our key brands.
You will work closely with the Account Directors and other internal and external departments to maintaining the innovation funnel and identification of new product concepts that address commercial opportunities for your brands.
With your passion for all things beauty and cosmetics and knowing your market inside out you will be able to identify and analyse market trends and consumer research to develop a successful sales strategy.
Your natural flair, drive and energy together with first class project and sales management skills means you can brilliantly execute the plans, communications and promotions to hit key retail partners and company sales targets.
If you want a brand-new challenge contact us today.
(Ref AE1076C).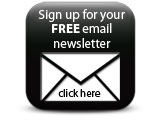 Email your CV to ae@arthuredward.co.uk or contact:
Heidi Bannister 01183 778 393 / 07747 792 272 / heidib@arthuredward.co.uk
Ana Filipa Calado 07792 958 152 / filic@arthuredward.co.uk
Melissa Shifrin 07803 504 100 / mels@arthuredward.co.uk
Holly Stanley 07384 256 771 / hollys@arthuredward.co.uk
Ben Ford 07710 392 825 / benf@arthuredward.co.uk
Christina Krajewski 07342 883 457 / christinak@arthuredward.co.uk
Joseph Bannister 07546 435 243 / joeb@arthuredward.co.uk
Featured Companies