Sensai reveals plans to launch within native market of Asia
Fragrance | Retail | Skin Care
Brand is expanding under own brand name
Luxury brand Sensai has announced plans to launch within its native market of Asia.
Continuing under its own brand name (Sensai dropped its Kanebo branding in 1998), Sensai now aims to crack the Asian market, after great success across Europe.
Sensai first debuted in 1979 in Europe, at UK retailer Harrods, away from its home market and headquarters in Tokyo. Today, its products are currently available exclusively in 34 countries in Europe, eight countries in the Middle East and South Africa. The brand appears in the top ten luxury skin care brands in the German market; Germany, Spain and Italy are its top three markets.
Sensai's President, Yuji Naito, told Cosmetics Business that the brand has plans to launch within its native Asia, including Japan, in the coming years. Naito said: "We are still conducting market research, but we want to achieve sweet success in one Asian market first and then go from there."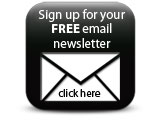 On the NPD front, September will see the brand launch its first ever fragrance, Sensai The Silk Eau de Parfum 50ml (€100) and Sensai The Silk Eau de Toilette 50ml (€80). Taking inspiration from the brand's key ingredient, Khoishimaru silk, the product comes in cocoon-shaped bottles. Available worldwide, both products mingle with the wearer's skin, creating a unique scent for each consumer. The month will also see the launch of Sensai Cellular Performance Extra Intensive Mask in Harrods.
Companies