Sephora reveals bold new plans to target 'even more' young Chinese consumers
The LVMH-owned retailer has announced new strategic plans to give consumers in China new perspectives on beauty and retail
Z.TAO has more than 8.8 million Instagram followers
Sephora has announced new plans in China that it hopes will help it communicate with "even more young people".
The beauty retail giant announced a series of new initiatives at a press conference at the Shanghai Film Plaza on 31 August.
Among these is the launch of a new tagline and concept: 'My beauty power turn it on'.
The messaging is intended to encourage consumers to "search deep and realise the power of their individual and unique beauty, and rediscover, lead and create a new meaning of beauty that is distinct to them", according to Sephora.
To help promote the new concept, Sephora has hired Chinese singer, actor and influencer Z.TAO as an ambassador.
A former member of the South Korean boy band Exo, Z.TAO branched out alone as a solo act and today has more than 8.8 million Instagram followers.
Social retail roll-out
The second strategic announcement made by Sephora includes the launch of a new omni-channel social retailing initiative.
The 'Sephora mini programme' is said to be an attempt to embrace Chinese social culture and enable Sephora to become the "first comprehensive vertical beauty retailer to offer a full social shopping experience".
Sephora China already retails via its own app, website, Tmall and JD.
The new mini programme will provide a closed-loop retail system, encouraging product exploration and discovery of trends.
First Asian concept store
The new Asian concept store will launch this month
Finally, Sephora revealed it plans to open its first Asian concept store in September in Shanghai.
The store will join the retailer's 228 other bricks-and-mortar locations, which span 74 cities in China.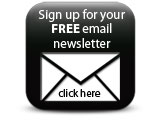 Sephora stated: "We believe that the unrelenting pursuit of beauty, the constant exploration and leadership in beauty trends, along with the continuous innovation of experiential sales are the best ways for Sephora to fulfill its commitment to Chinese consumers."
Companies