Shiseido India to close after Za sales fail to meet targets
The Za skin care brand was introduced to India in 2014 aimed at the middle class
Shiseido has announced the decision to close Shiseido India Private Limited, its Indian subsidiary.
The company is dissolving the subsidiary because sales of its Za skin care brand have fallen short of targets, the company revealed.
Back in 2013, Shiseido created Mumbai-based Shiseido India in order to target middle class consumers in the country primarily with its Za brand. It anticipated that Za would be available in 650 doors by the end of 2015.
In a release, Shiseido noted: "Unfortunately, the business results have been falling short of the initial plan, as the investments in store counters and in marketing, including investment such as counselling services, have increased more than expected. Shiseido decided to stop selling Za brand products by the end of 2015 in India, as it would take extended time to make Za profitable."
However, the move is not a sign of Shiseido giving up on India altogether. It added: "The Indian market is still a promising market, and Shiseido keeps developing and reinforcing the Shiseido brand through prestige channels."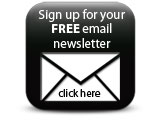 Shiseido noted that the dissolution would only have a minor impact on financial results for the fiscal year ending in December.
Companies