Shiseido and A.S. Watson develop first derma skin care range
The Urban Damage Care range works to protect skin from pollution and other environmental factors
Beauty giant Shiseido and personal care retailer A.S. Watson have come together to develop its first derma skin care range.
The range works to restore skin health and protect sensitive skin from pollution.
The line-up features a make-up remover, cleanser, lotion, emulsion and cream.
According A.S. Watson, the derma skin care category in Asia has experienced 24% sales growth since 2014.
Meanwhile, searches online for effective derma skin care products have increased by 117%.
President and CEO for Shiseido, Masahiko Uotani, said: "With A.S. Watson's extensive distribution network and customer insight of the derma cosmetics category and Shiseido's expertise in R&D and innovation, this has enabled us to co-create a range that supports our core values of putting customers' needs first while ensuring that it is accessible to customers."
The range has hit markets in Taiwan and Thailand but is set to roll out across more Asian markets in the near future.
A.S. Watson's Chief Operating Officer, Malina Ngai, added: "The project concept came [up] during a visit that I made to Shiseido headquarters in Tokyo 18 months ago.
"We shared and exchanged customer insights about the increasing consumer demand for more sophisticated skin care solutions in Asia.
"Immediately we decided to work together on this common mission to produce an exclusive range for Watson's customers."
She continued: "We collaborated to develop the range that we believe will be best suitable for modern Asian females to improve their skin to defend against urban pollution."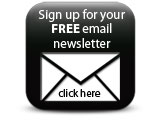 Companies