Shiseido confirms deal to distribute Burberry in Japan
Shiseido to distribute beauty and fragrances
Following rumours earlier this year, Shiseido has confirmed a deal to distribute Burberry make-up and fragrance products in Japan. Shiseido already distributes Burberry make-up and fragrance products in several other markets via its Paris-based subsidary Beauté Prestige, but this is the first time the company will be able to distribute Burberry beauty products in its home market.
Shiseido will support the Japanese launch of the brand's latest fragrance, My Burberry, in stores and online. The fragrance will be available in Hankyu Department Store, Umeda Main Store, Hankyu Online Store and five standalone Burberry stores and 13 concessions across Japan. The partnership is one of several new developments for Burberry in Japan as the brand brings its global product range to the country.
Mr Toru Sakai, Representative Director of Shiseido, said: "These are exciting times, the boundaries between fashion and beauty are blurring. While the core of our business remains focused on beauty, this new partnership with Burberry is a significant one for Shiseido as we look to build our portfolio of products and enhance our presence in the luxury beauty market."
Simona Cattaneo, Senior Vice President of Beauty at Burberry, added: "We are excited to be partnering with Shiseido in the distribution of our fragrance and beauty products in Japan. To be working with such a well-respected company with a wealth of knowledge in the market is a great opportunity. As Burberry continues to share its global product ranges more widely across the country this summer this partnership will enable us to provide our customers with an authentic Burberry brand experience."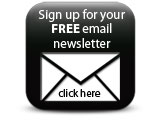 Unconfirmed reports of a collaboration between Burberry and Shiseido have been circulating since earlier this year, with Women's Wear Daily predicting the move would take place later this year back in April.