Shiseido enrolls 600 employees in new Digital Academy
Company-wide training programme launches to give employees skills to help Shiseido stand out in an increasingly digital consumer world
Shiseido has announced the launch of a company-wide training programme designed to equip its employees with digital skills that will help accelerate innovation across all aspects of the business.
The Shiseido+ Digital Academy was created in partnership with innovation agency Fabernovel. To kickstart the programme, 600 employees selected from marketing, communications, sales and digital will be given a mixture of online and live training in Asia, Europe and the US.
The training they receive is designed to help them identify untapped digital opportunities that will help Shiseido establish itself as "the most digitally exciting company in beauty" – a target it has set itself as part of its Vision 2020 strategy.
Alessio Rossi is Chief Digital Officer of Shiseido and leader of the Digital Center of Excellence – Shiseido's global hub for digital activities and initiatives.
He said: "This ongoing, corporate-wide, cross-functional effort will allow each participating employee to immediately elevate their digital proficiency and become fully digitally savvy by the end of the programme.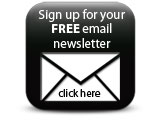 "Shiseido+ Digital Academy will also promote a cohesive community of digitally skilled talents who innovate in every field, and equip us with the right capabilities to drive the growth of all of Shiseido's businesses worldwide."
Companies