Shiseido establishes new research hub at China innovation centre
The new development will focus on the research of eco-friendly products and utility evaluation methods to suit Chinese consumers' skin types
The owner of Drunk Elephant and Nars Cosmetics, Shiseido, has announced plans to develop a new research branch at its China Innovation Center.
The Japanese company described the hub as a base for 'advanced research and prototype product development'.
Shiseido employees at the facility will work on research to develop environmentally-friendly products and focus innovation on the utility evaluation methods that suit Chinese consumers' skin types.
The centre, which opened last year, is located in the Oriental Beauty Valley, an industrial park of health and beauty industries, in China's Fengxian District of Shanghai.
Shiseido has also said it will collaborate with various companies and institutes located in the valley to drive development across the cosmetics sector.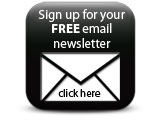 Companies