Shiseido recognised by United Nations Development Programme
The Asian cosmetics company is working with low income women in rural Bangladesh
Shiseido has become the first Asian cosmetics company to have its work recognised by the United Nations Development Programme (UNDP) as a 'Business Call to Action'.
The company has been working with low income women in rural Bangladesh. Shiseido introduced skin care products developed specifically for the local people and has worked to educate women about their usage. The brand is also working on improving their social status and lifestyle with educational workshops on health, hygiene and nutrition.
The programme was recognised by the UNDP as a business model that makes a significant social as well as economic contribution. The Les DIVAS skin care range distributed through the programme was developed after a 2011 field study revealed that women in the area were keen to use skin care products, but found them too expensive and often lacked the skills needed to obtain maximum benefits from them.
The products are distributed by door-to-door salespersons – local women recruited specifically for the task, creating additional employment and empowering those who take part with greater confidence and knowledge.
The range includes a cleansing foam, two moisturising gels and one UV sunscreen. All of the products are halal certified to cater to Bangladesh's 90% Muslim population.
Business Call to Action is an initiative run by six organisations and governments, including the UN. It provides support for business models which contribute to both commercial outcomes and development outcomes. So far, 130 companies have participated, with Shisiedo being the first Asian cosmetics brand to take part.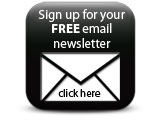 In a statement, the company said: "With the aim to achieve a sustainable society that makes people all around the world happy through beauty, Shiseido will continue to promote activities which contribute to empowering women in the world."
Companies