Shiseido sees strong Q2 results as China presence surges
The Japanese conglomerate's sales grew 6% year-on-year to ¥564.6bn
Japanese beauty conglomerate Shiseido has experienced strong financial results for the period to 30 June.
Its net sales were up 6% year-on-year to ¥564.6bn compared with ¥532,596bn, for the same period.
Meanwhile, its net profit per Yen grew 10%, despite its operating profit taking a 3% hit, due to marketing investments.
Much like French beauty giant L'Oréal, the company benefited from strong Chinese growth, with a 22% increase in sales compared with its first quarter results.
Sales growth was also robust in the travel retail sector, which saw net sales surge almost 25% for the second quarter, was largely driven by the Shiseido, Nars and Anessa brands.
In 2015, the firm embarked on its long-term strategy, Vision 2020, which shifted its activities towards a more consumer-oriented focus, in an effort to enhance its brand value.
It is also concentrating on its marketing investments of prestige beauty brands.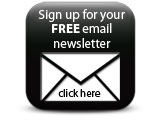 The increasing profits have become a recurring theme in recent months, after reporting a 8.9% jump in sales at the end of 2018 to ¥1.09 trillion.
Companies